Patricia Davids here, Happy New Year to all.
2019 is off and running and so am I. Not my feet, my fingers. I have four books scheduled to be finished this year. (What was I thinking?) Two are for Love Inspired and two are for HQN. I have always claimed that I do my best work under pressure. I reckon we'll see if that is true.
One thing this killer schedule has prevented is any New Year's resolutions from me. I used to list the usual, lose weight, eat healthy, exercise more (or some). This year all I'll have time for is writing.
Are you making a resolution this year?
What is the one resolution you can say with certainty that you kept in the past? To stop smoking? To balance the checkbook? Change jobs? Give up soda or coffee? Keep a clean house? I once decided to quit my nursing job and write full time. I can't say it was a smart move but I have made it work.
To take a ride in a hot air balloon is one resolution that has never happened for me. I'd like to say this year is the year but I'm pretty sure I'll be too busy writing.
What is the one resolution or item on your bucket list you haven't accomplished and dearly wish you had?
I'm going with a visit to the Grand Canyon and beachcombing with Lenora Worth. Maybe not this year but I can always hope.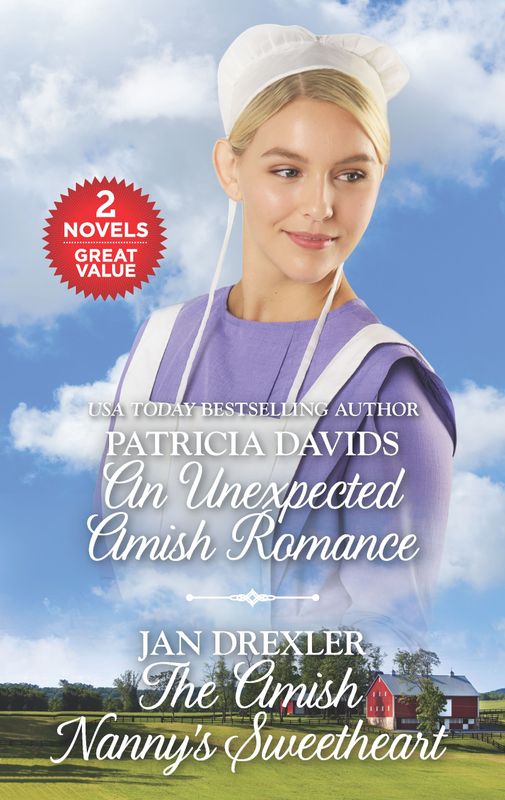 Love Inspired is reissuing my story,
An Unexpected Amish Romance
in Feb along with Jan Drexler's
The Amish Nanny's Sweetheart
in a 2-1 collection.
Be sure and look for my first new 2019 release,
The Wish
from HQN. It comes out in May.
If you'd like to win a free ARC (advanced reviewer's copy) of this
book simply comment below or contact me by e-mail at pat@patriciadavids.com. I have about ten to give away. I ask that you post an honest review of the book on the book review site you like best (such as Goodreads) but you are not required to give a review to win a copy.